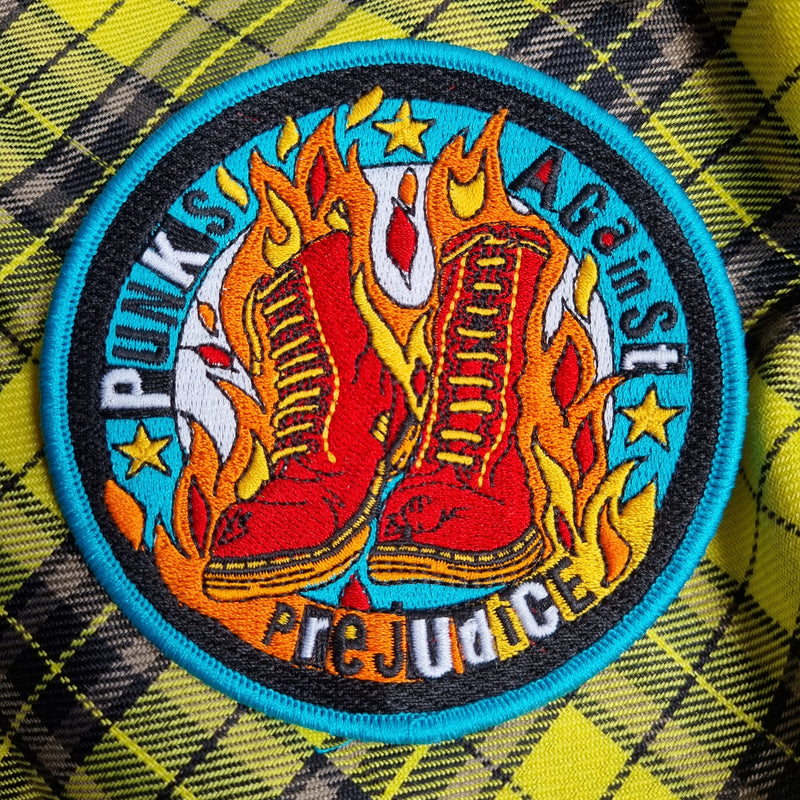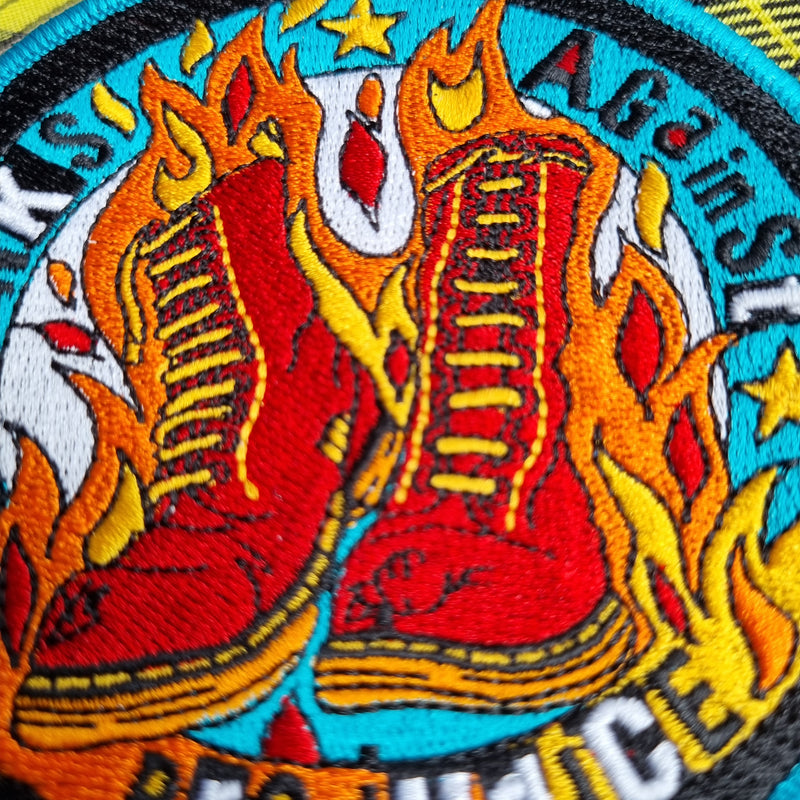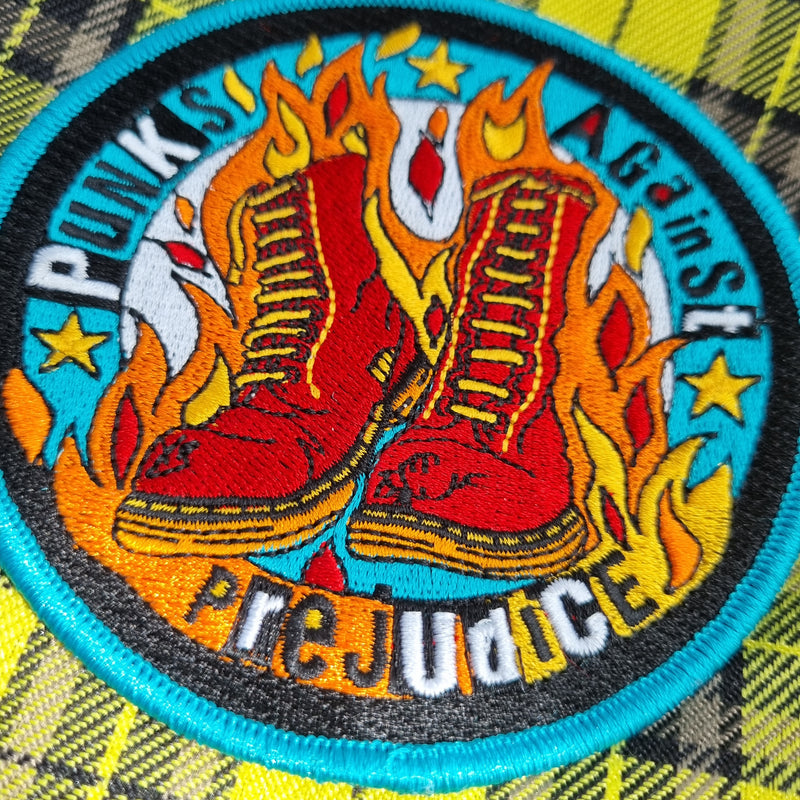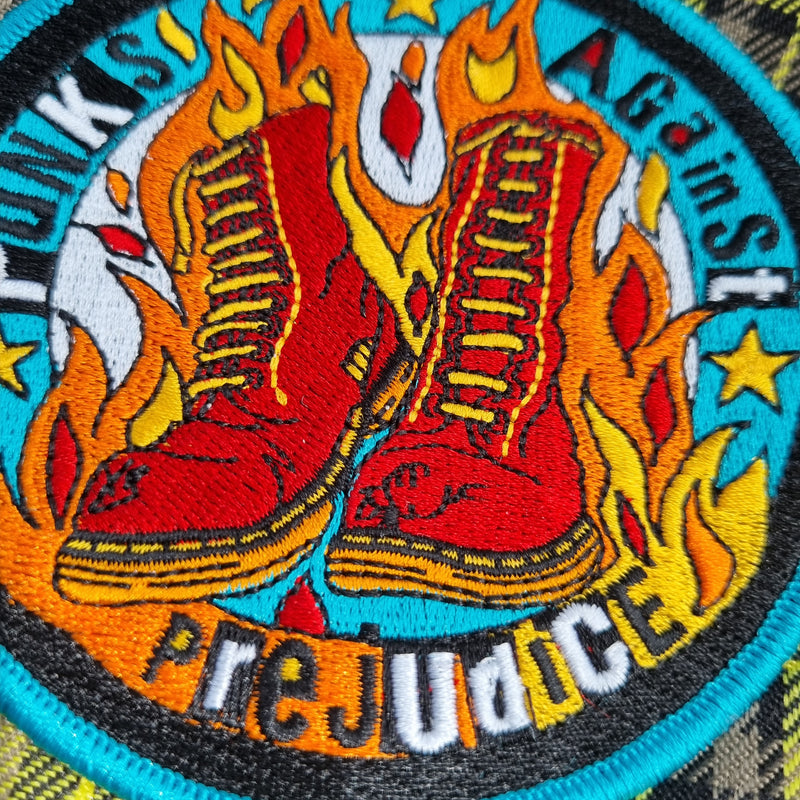 Punks Against Prejudice Patch
You punks asked, we listened: grab yourself a Punks Against Prejudice patch! 
Adorn your favourite battle vest with a patch with purpose! It is a whopping 10cm in diameter, making it a big statement piece.
It is embroidered, so contains all the details of our classic design & is easy to sew onto garments. They are perfect for sewing on jackets & other heavy weight material.
Tell the world you're a Punk Against Prejudice with this rad patch!
Punks Against Prejudice design by India Mercury, 2023.
Thank you for visiting our shop Skeinhead. Please get in touch if you have any questions - we would love to hear from you!
Please follow us on our social medias (Instagram & Facebook: @skeinhead, and Twitter: @skeinheadknits), thank you!