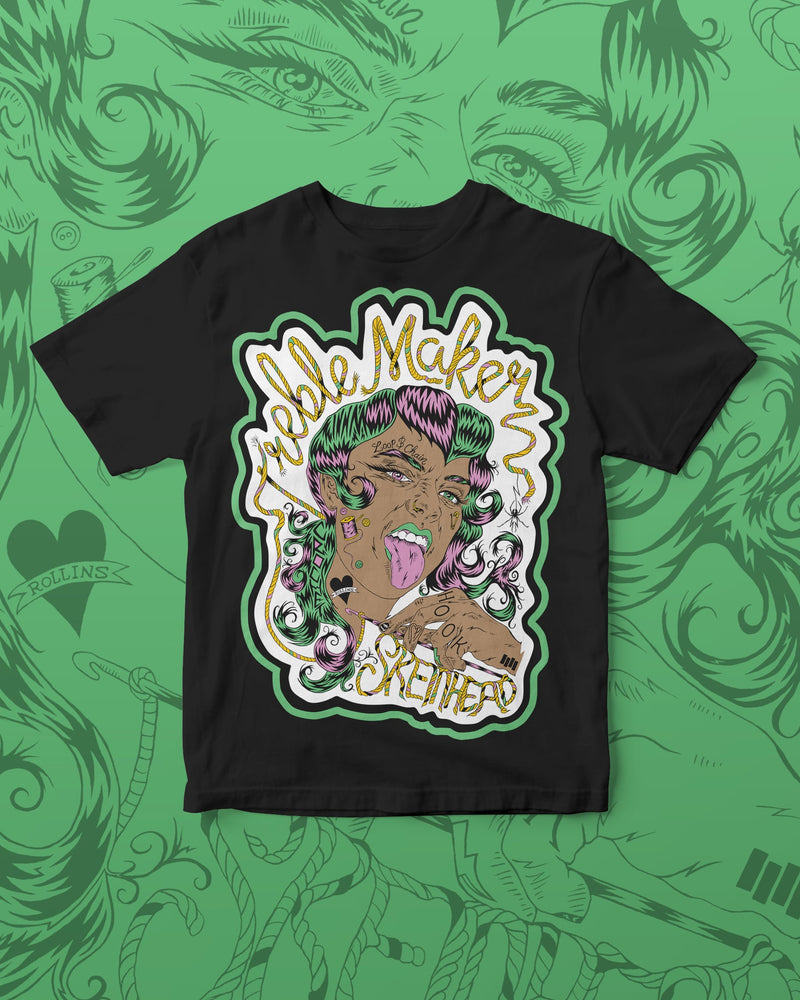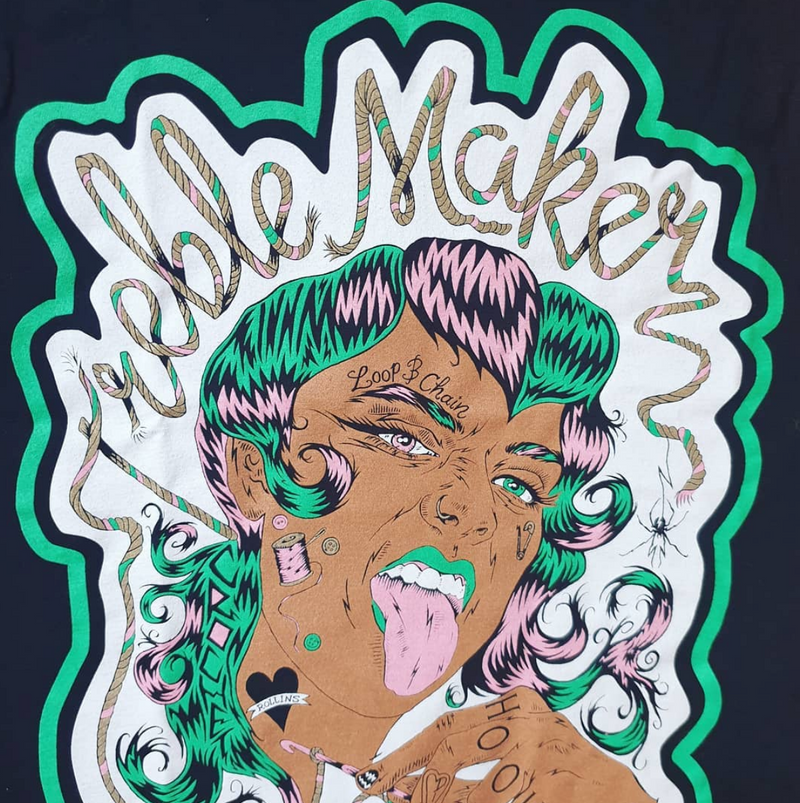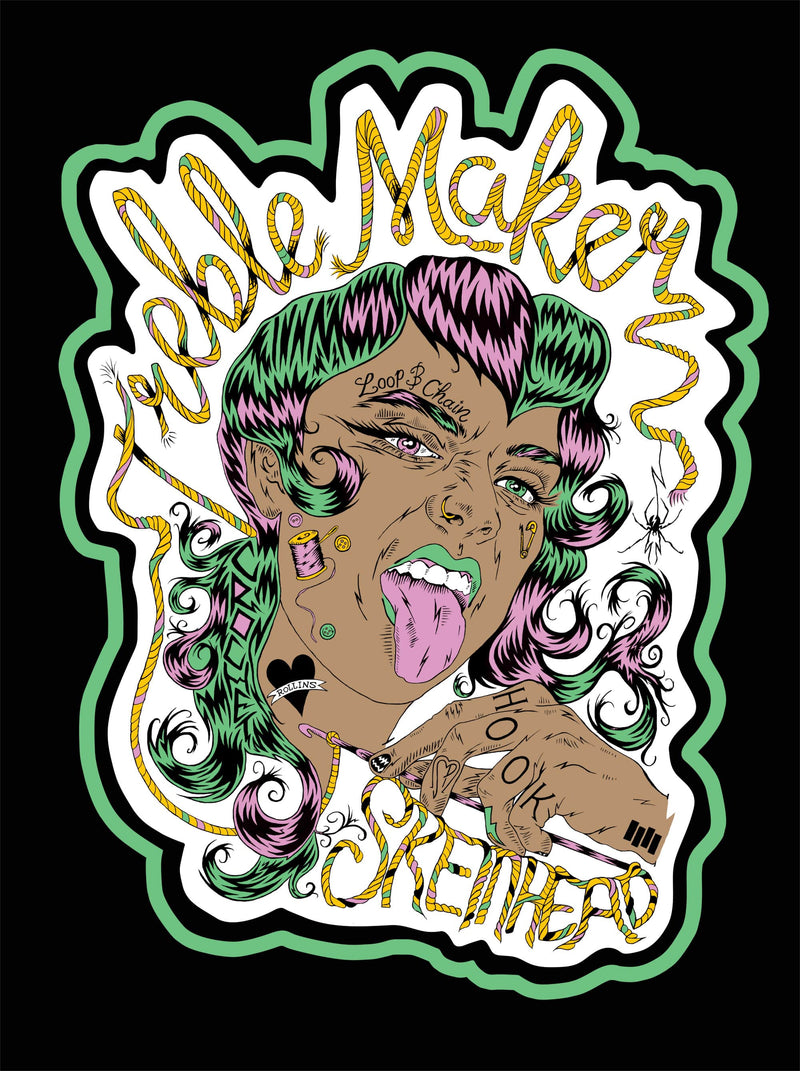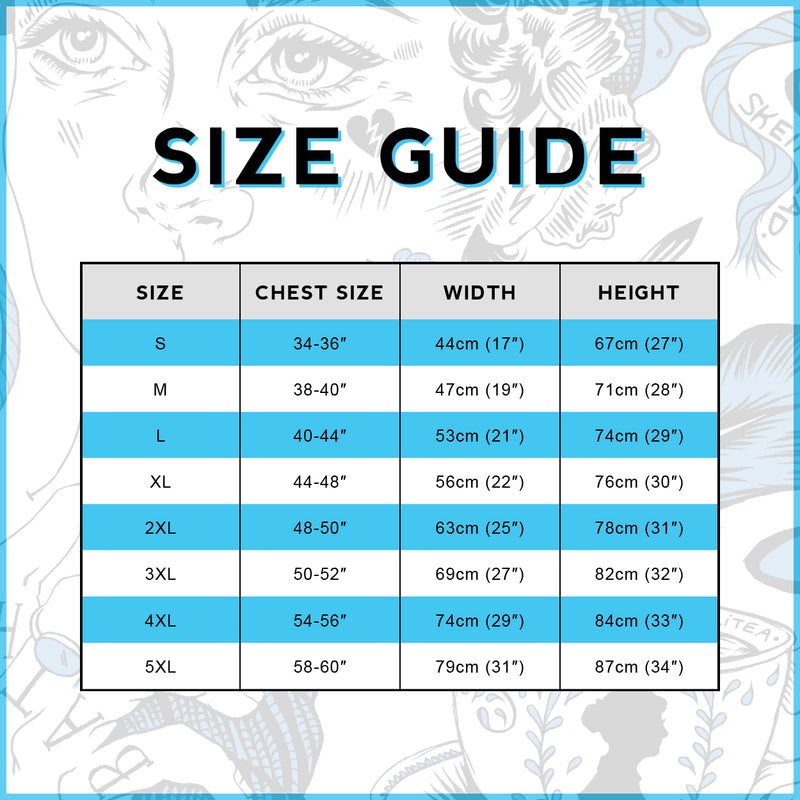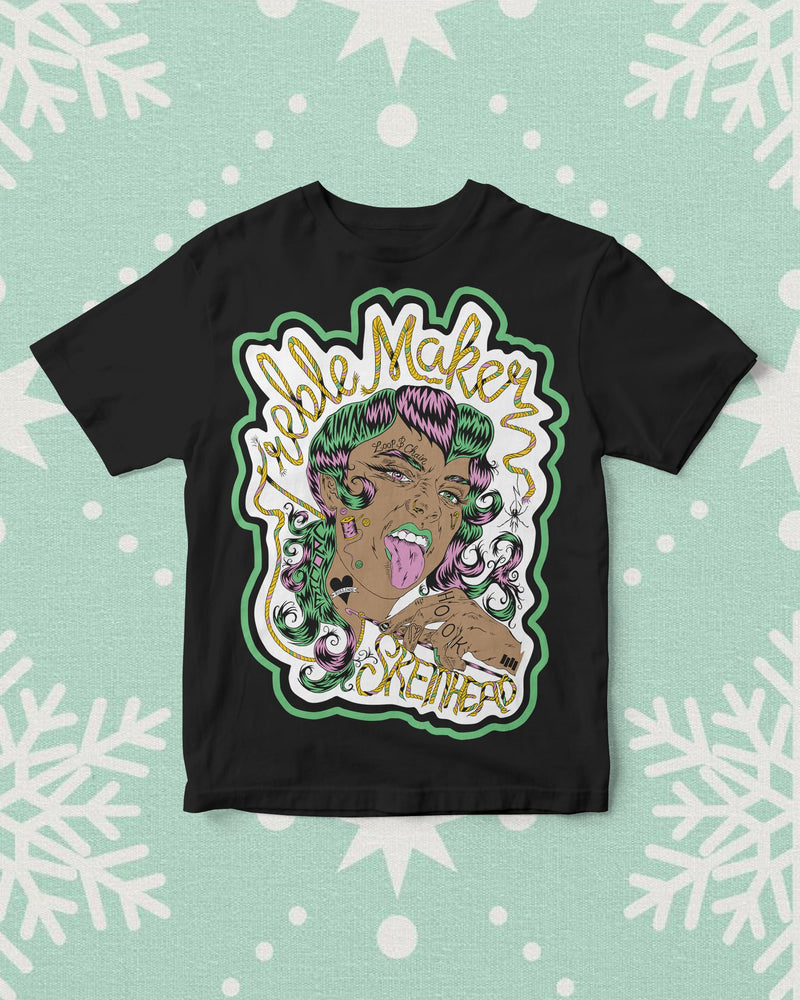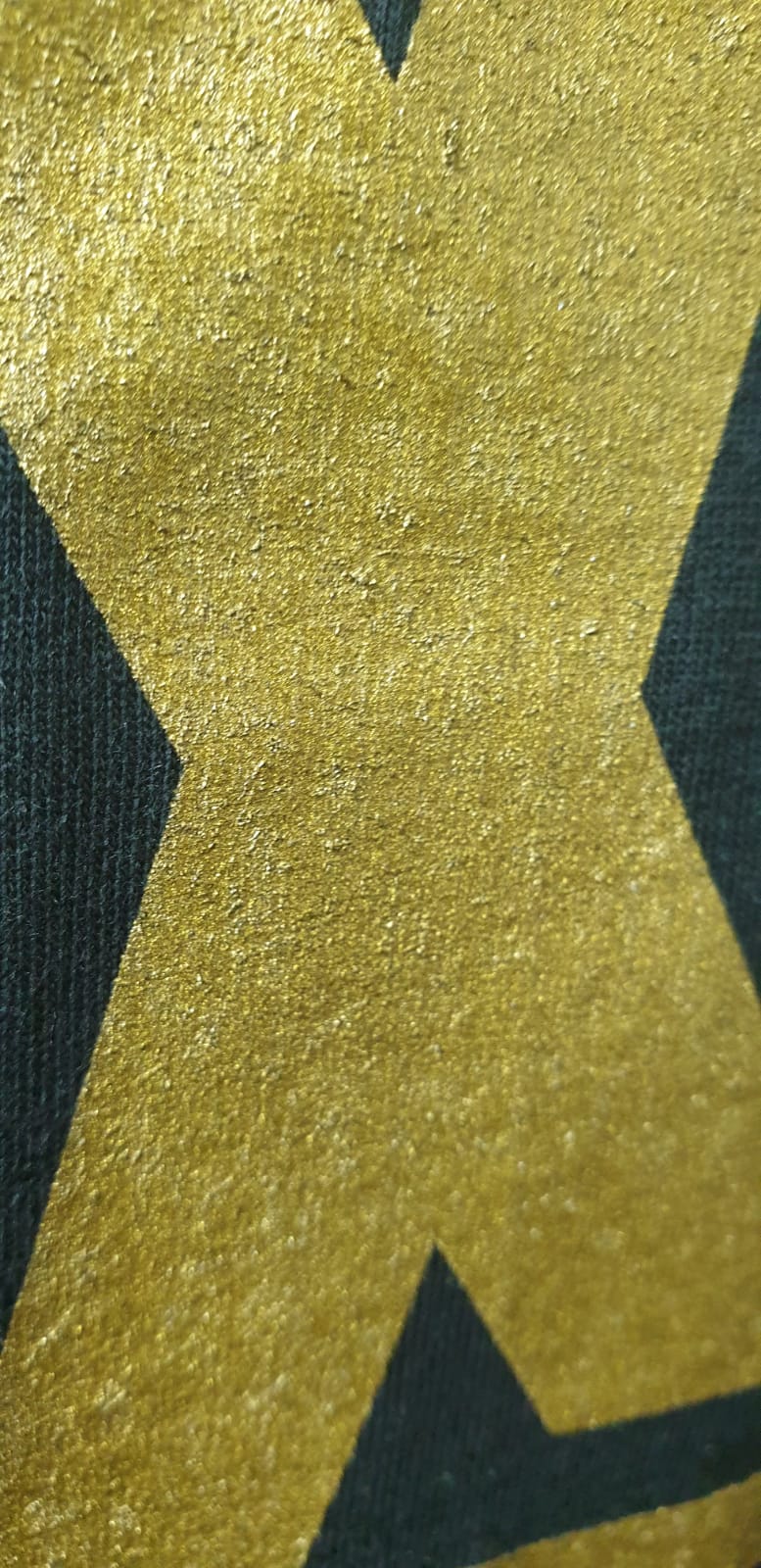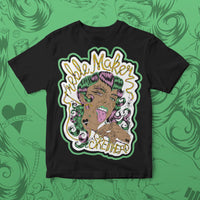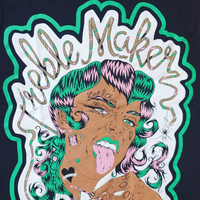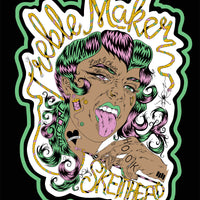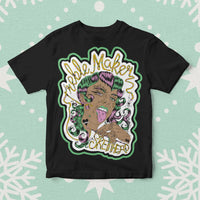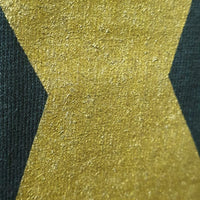 Treble Maker Green T-Shirt
CALLING ALL YOU CROCHETERS! This brand new design, Treble Maker, for all of you crochet fanatics! Also introducing the brand new member of the Skeinhead family Freddie, named after the formidable Mercury, she's donned with crochet and crafty tattoos such as the phrase 'loop and chain', a needle & thread and lots of nods to our favourite punk bands! Freddie's a real troublemaker, with a passion for slow fashion & hooked on crochet!
The Treble Maker is a 5 colour print, with mainly green, pink & metallic gold ink & to make this shirt super special, and it's an ink we have never used on a Skeinhead print before! This design is definitely not to be missed out on, and the run is from small to 5XL. They will be screenprinted on Gildan softstyle black shirts, like all Skeinhead merch, which are 100% cotton.
As with all Skeinhead merch drops, we raise money for a specific charity, and with the Treble Maker design, we are raising for Action for Children. This charity helps protect vulnerable children and raises money for families, for the essentials like food, warm clothes and a safe place to sleep. They also help to protect children living in the shadow of domestic abuse and support those with caring responsibilities, as well young people with their mental health and provide short breaks for disabled children. Thank you for supporting punks!
Size chart:
Small: Width: 44cm | Length: 67cm
Medium: Width: 47cm | Length: 71cm
Large: Width: 53cm | Length: 74cm
Extra Large: Width: 56cm | Length: 76cm
2XL: Width: 63cm | Length: 78cm
3XL: Width: 69cm | Length: 82cm
4XL: Width: 74cm | Length: 84 cm
5XL: Width: 79cm | Length: 87cm
**COVID-19 SHIPPING UPDATE INFORMATION
At Skeinhead, we are still shipping both to the UK & internationally, but please expect delays up to 6 weeks due to the coronavirus pandemic.

We have decided that everything sent within the UK will be sent Tracked 48 & internationally, a Royal Mail tracked service will be used. This is therefore reflected in the delivery costs for each item, but this is so we can monitor where your order is on its journey for your peace of mind.

We are regularly checking the status of delivery and delays with the Royal Mail advice and updates, but your patience is definitely appreciated. Please bear these delays in mind when purchasing, thank you!**
Treble Maker design by India Mercury, 2020.
Thank you for visiting our shop Skeinhead. Please get in touch if you have any questions - we would love to hear from you!
Please follow us on our social medias (Instagram & Facebook: @skeinhead, and Twitter: @skeinheadknits), thank you!