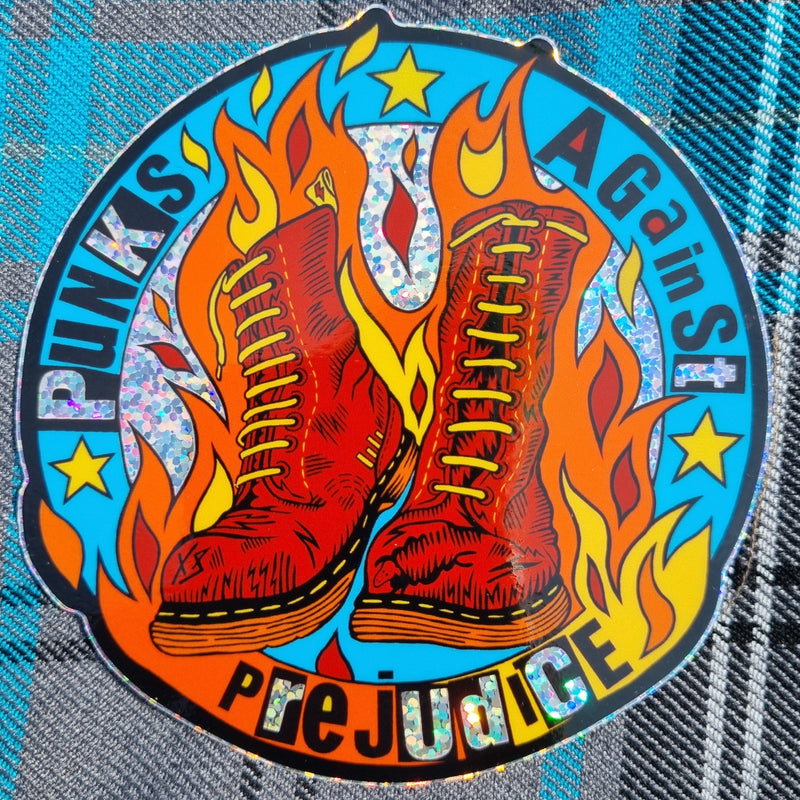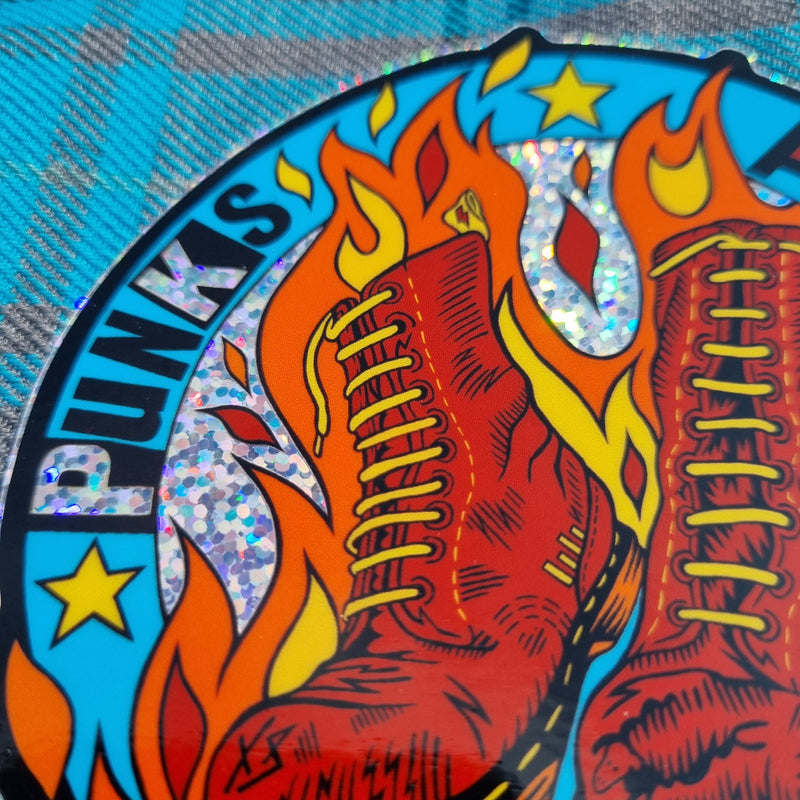 Punks Against Prejudice Glitter Mega Sticker
Nothing is more punk than glitter! Introducing our Punks Against Prejudice mega stickers! 

These huge stickers are super bright and shine with all the colours of the rainbow with the glitter shift, with our iconic Punks Against Prejudice design printed with inks that shine through! There is a rainbow iridescence and sparkling glitter texture that changes with light and perspective.
Measuring a monster 8cm high x 8cm wide and made with a strong adhesive backing, these suckers will stick to just about anywhere, but will look best on a flat surface. 

Each sticker is sold individually, and are also waterproof for perfect for sticking as window decals, outdoor surfaces etc as they will not fade by sunlight or excessive touch. 
Original design by Skeinhead, drawn by India Mercury.

Thank you for visiting my shop; please get in touch if you have any questions - I would love to hear from you!

Please follow us on our social medias (Instagram & Facebook: @skeinhead, and Twitter: @skeinheadknits), thank you!