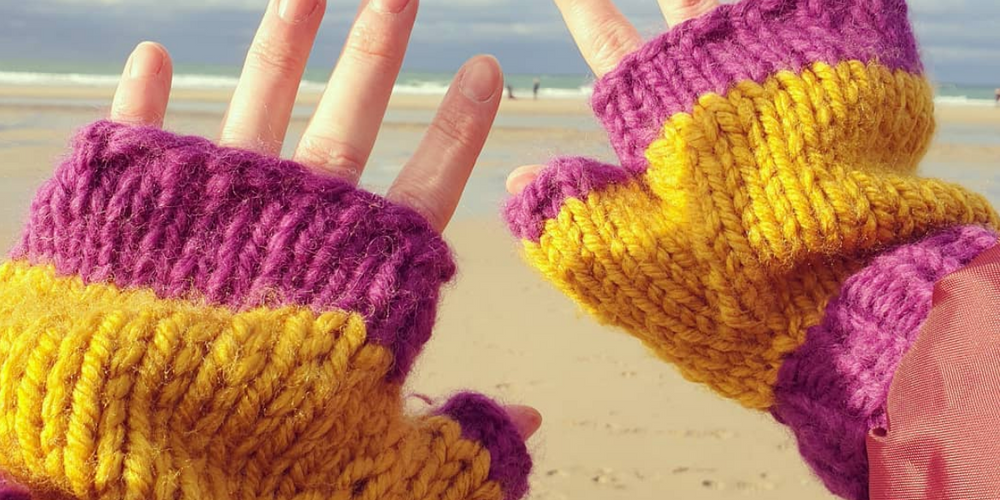 Knit Fast, Keep Warm!
Remember when we were protecting our necks from head-banging last year, but now as we are in the thick of the chilly winter months, it's the perfect time to stock up on woolly goodies to protect yourself from the cold! What better way than supporting local punks here at Skeinhead with cool wool from Cornwall right?!
Every few weeks we will be dropping brand new hand-knitted goodies on here, made by yours truly, to help you get through this rubbish weather a bit easier and with some swanky new punk pieces!
Want to check our current hats, scarves and mittens that are ready to buy now? Check our Knitwear collection for the newest launches, or follow us on our social medias to see the progress of them being made!
Want something bespoke? Send us a message using our Contact form to have something knitted up just as unique as you are!
See you through the wind & snow, punks!