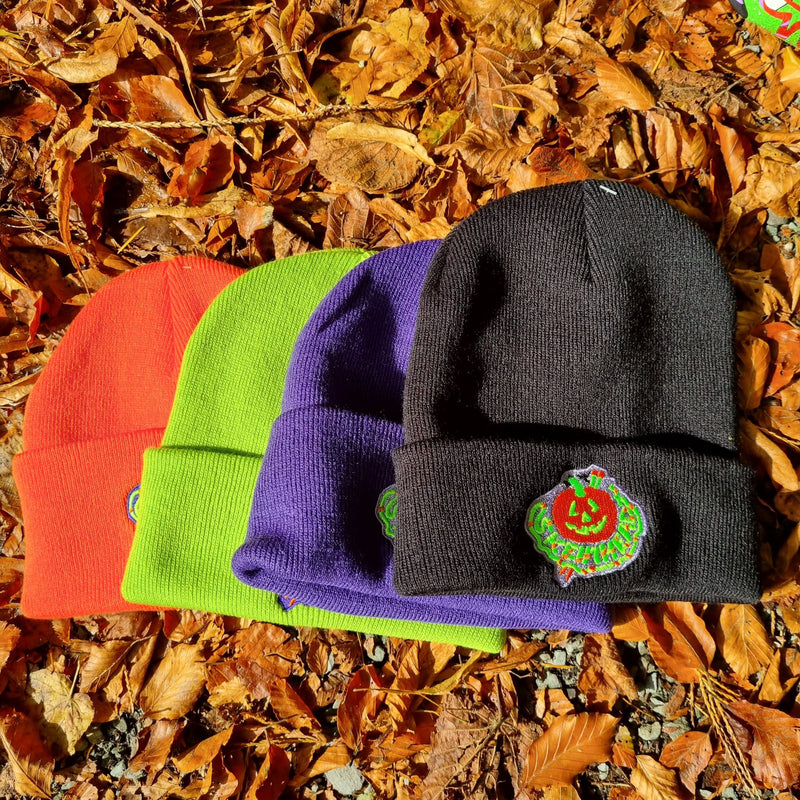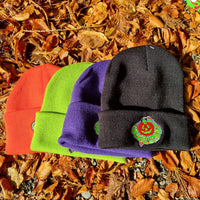 Skeinhead Pumpkin Purple Halloweenie Beanie
Fresh from the Skeinhead 2021 Halloween range, is the purple version of the Halloweenie beanie! Made from Beechfield original cuffed beanies, these hats are 100% soft-touch poly acrylic with a luxurious double layer knit.
The Halloweenie beanies are one sizes fits all, so everyone can grab one and have a cuff sporting our brand new Halloween pumpkin Skeinhead logo.
Pick your favourite out of the classic black, pumpkin orange, acid green or potions purple to make your spooky season super special!
**COVID-19 SHIPPING UPDATE INFORMATION
At Skeinhead, we are still shipping both to the UK & internationally, but please expect delays up to 6 weeks due to the coronavirus pandemic.

We have decided that this product sent within the UK will be sent using Royal Mail Tracked 48 and internationally, a Royal Mail tracked service will be used. This is therefore reflected in the delivery costs for each item.

We are regularly checking the status of delivery and delays with the Royal Mail advice and updates, but your patience is definitely appreciated. Please bear these delays in mind when purchasing, thank you!**
Skeinhead Pumpkin design by India Mercury, 2021.
Thank you for visiting our shop Skeinhead. Please get in touch if you have any questions - we would love to hear from you!
Please follow us on our social medias (Instagram & Facebook: @skeinhead, and Twitter: @skeinheadknits), thank you!