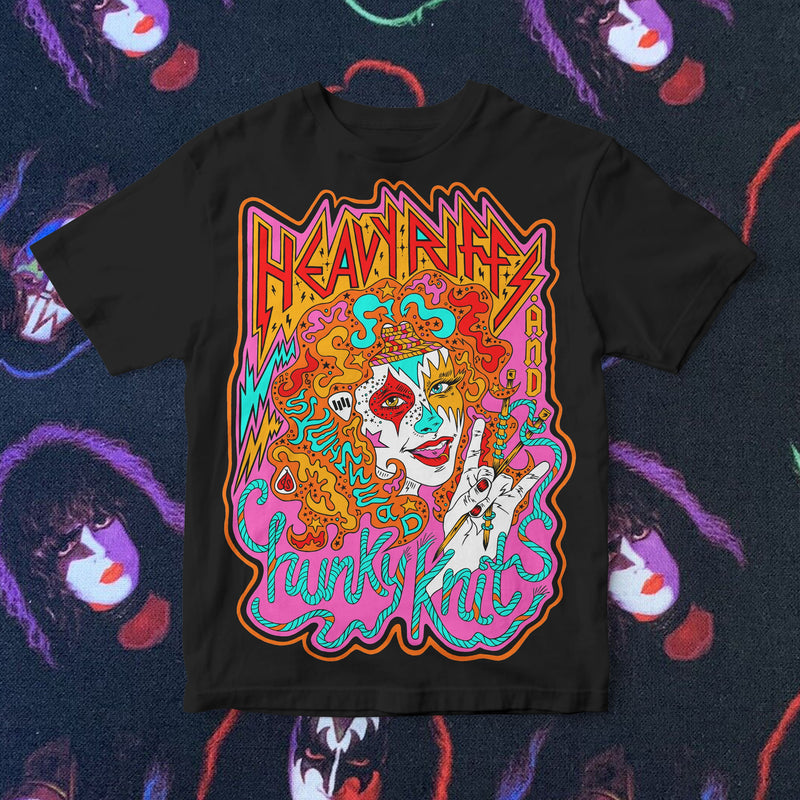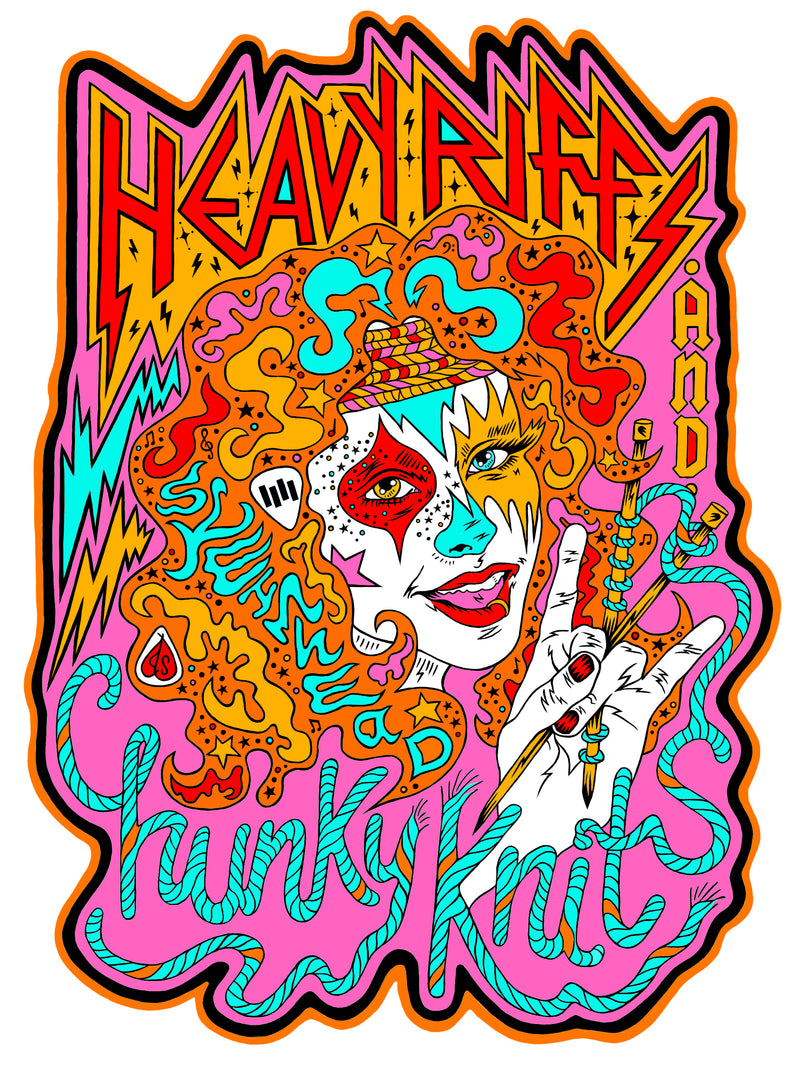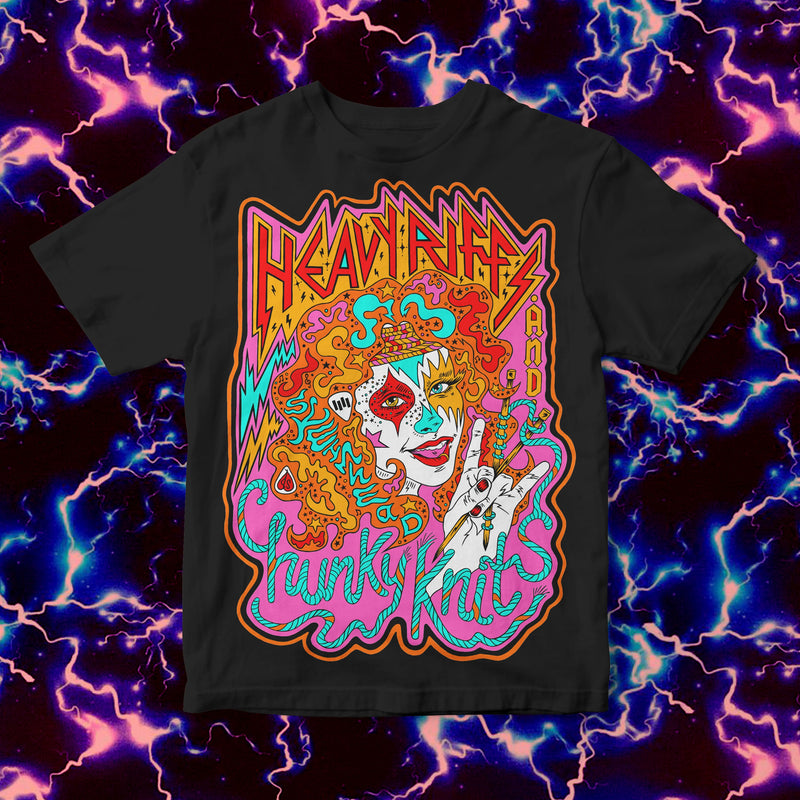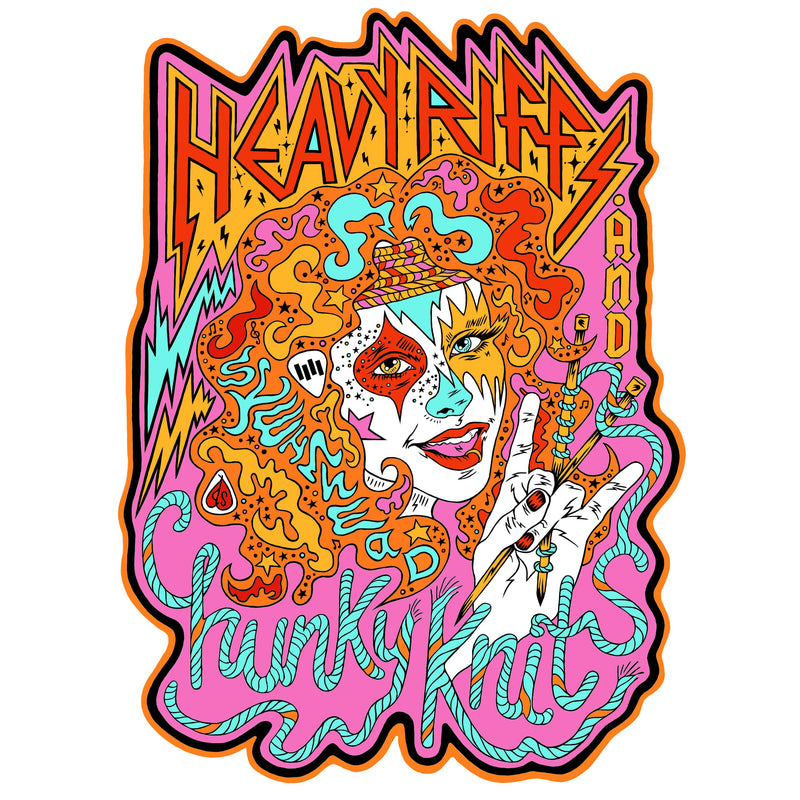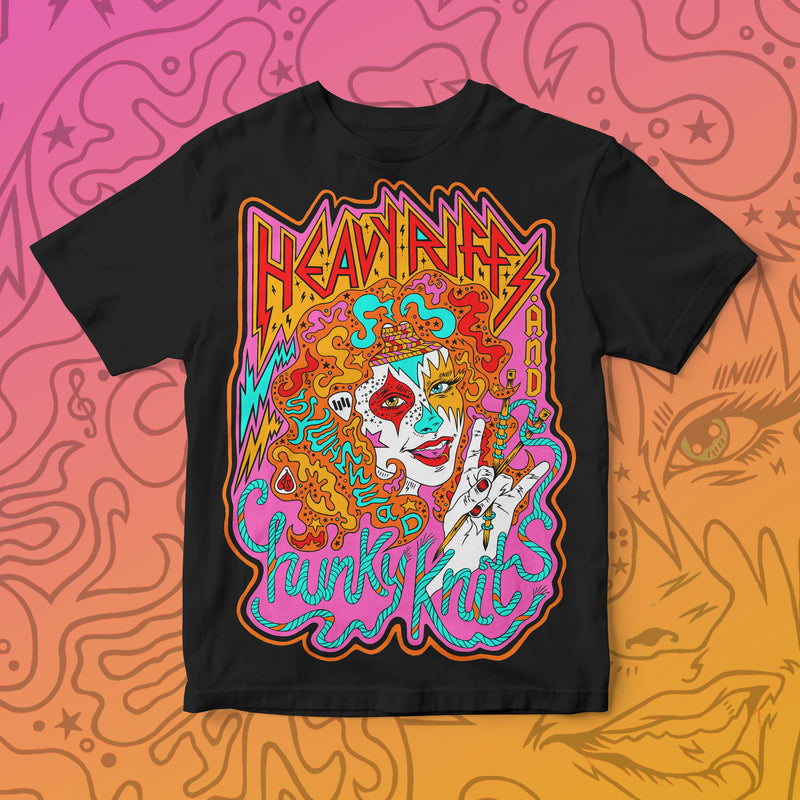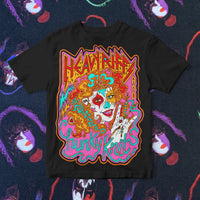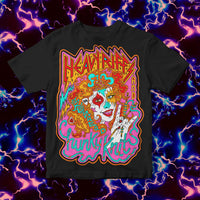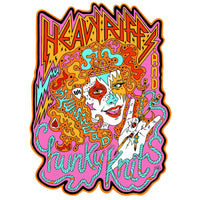 Heavy Riffs & Chunky Knits T-Shirt
Our new design for the summer and festival season is here, celebrating the two things we love most: Heavy Riffs & Chunky Knits!

We've gone for a psychedelic seventies inspired print this time, with nods to the legendary band KISS & all your other favourite glam metal Gods!

With a mammoth 6 colour print, this will also have blacklight overlay (example image in the roll!) so this one is not to be missed out on, and goes from small to 5XL. They will be screen-printed on Gildan heavy cotton black shirts, like all Skeinhead merch, which are 100% cotton.
As soon as this merchandise gets to us, you will be notified and your order sent out to you as soon as possible.
Size chart:
Small: Width: 44cm | Length: 67cm
Medium: Width: 47cm | Length: 71cm
Large: Width: 53cm | Length: 74cm
Extra Large: Width: 56cm | Length: 76cm
2XL: Width: 63cm | Length: 78cm
3XL: Width: 69cm | Length: 82cm
4XL: Width: 74cm | Length: 84 cm
5XL: Width: 79cm | Length: 87cm
We have decided that everything sent within the UK will be sent Tracked 48 & internationally, a Royal Mail tracked service will be used. This is therefore reflected in the delivery costs for each item, but this is so we can monitor where your order is on its journey for your peace of mind.

Heavy Riffs & Chunky Knits design by India Mercury, 2023.
Thank you for visiting our shop Skeinhead. Please get in touch if you have any questions - we would love to hear from you!
Please follow us on our social medias (Instagram & Facebook: @skeinhead, and Twitter: @skeinheadknits), thank you!